Discover the Best Luxury Travel in Asia, Destinations, Tips & more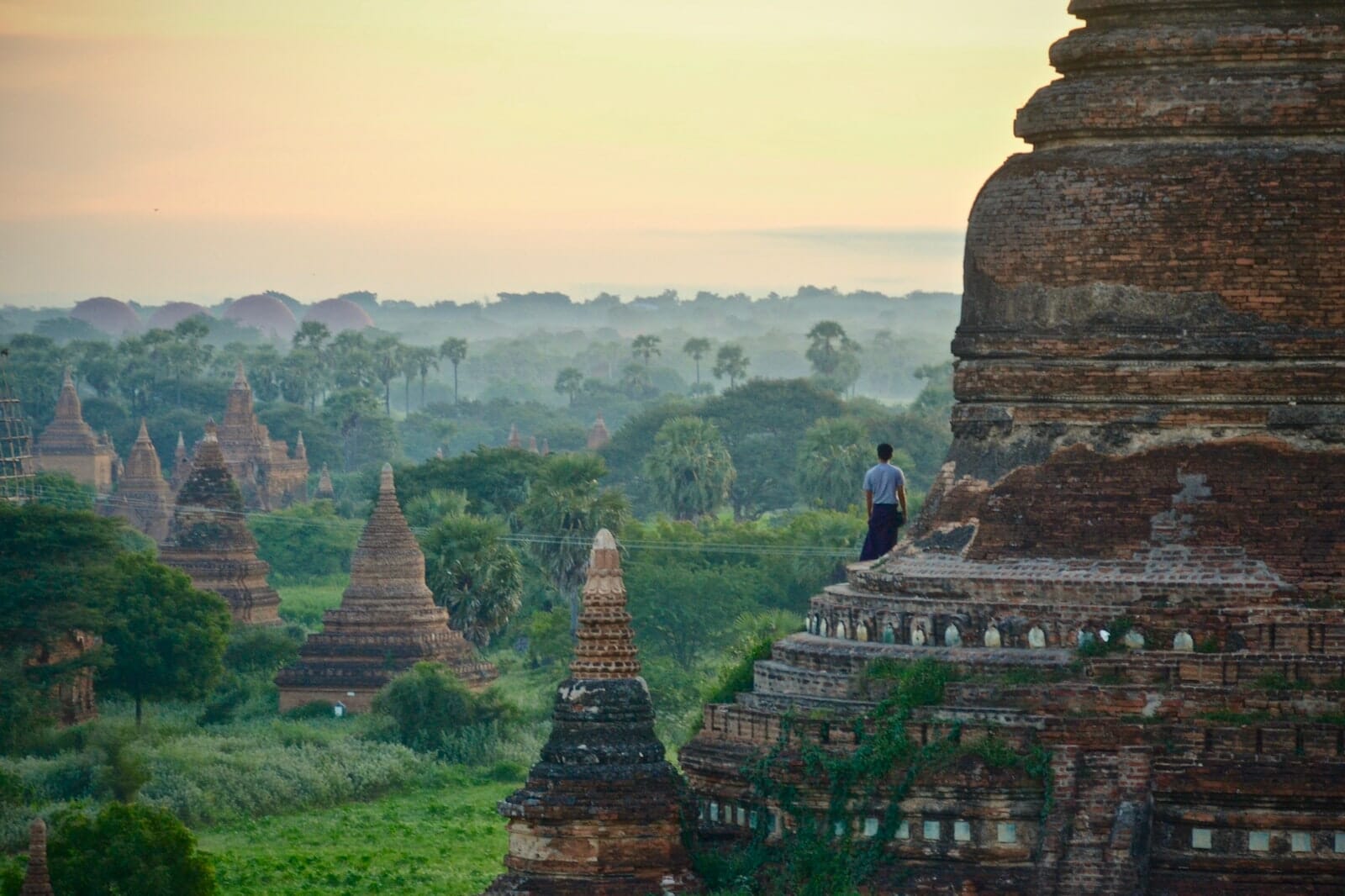 Asia is a land of wonders, offering diverse cultural, historical, and natural attractions that captivate visitors that travel to Asia from around the world. From the vibrant metropolis of Tokyo to the serene temples of Bali, from the pristine beaches of Thailand to the majestic mountains of Bhutan, Asia has something for everyone. And what better way to experience the best of travel in Asia than in luxury?
History and Culture in Asia
Asia is home to some of the world's most beautiful and fascinating cultures. From the bustling cities of Tokyo and Bangkok to the ancient ruins of Angkor Wat, Asia are a land of diversity and endless opportunities for exploration.
Whether you're looking for a bustling nightlife or a more traditional cultural experience, Asia has something for everyone. Visit the beaches of Thailand for a relaxing resort holiday or discover the history of China with a guided tour.
Immerse yourself in Japanese culture with a walk through the temples in Kyoto or explore the vibrant markets in Vietnam. For those looking to experience the spiritual side of Asian culture, visit the sacred temples at Bali or take a pilgrimage to the top of Mount Kailash.
No matter what your interest is, Asia has something for all tourists to enjoy.
So come and explore this amazing continent and its rich culture!
The Best Destinations for Luxury Travel in Asia
Asia is a vast continent with countless destinations to explore, but some stand out as particularly well-suited for luxury travel. Here are a few of our top picks:
Tokyo, Japan: Tokyo is a vibrant and modern city that offers a unique blend of traditional culture and contemporary lifestyle. From Michelin-starred restaurants to high-end shopping districts, Tokyo has something for everyone. For a truly luxurious experience, stay at the Aman Tokyo, which offers panoramic views of the city and top-notch amenities.
Bali, Indonesia: Bali is a paradise for those seeking a tranquil escape. The island is home to stunning beaches, lush rice paddies, and ancient temples. For a luxurious stay, consider the COMO Shambhala Estate, a wellness retreat that offers yoga classes, spa treatments, and organic cuisine.
Phuket, Thailand: Phuket is a popular destination for luxury travelers, thanks to its pristine beaches, world-class resorts, and vibrant nightlife. For a luxurious stay, check out the Amanpuri, which offers private villas with ocean views and a private beach.
Bhutan: Bhutan is a land of untouched natural beauty, where visitors can immerse themselves in the local culture and enjoy breathtaking mountain views. For a luxurious stay, consider the COMO Uma Paro, a boutique hotel that offers traditional Bhutanese architecture and top-notch amenities.
Popular Adventure Activities in Asia
Are you looking for exciting adventure places to visit in Asia? Look no further!
From beach resorts to traditional cultural attractions, there is no shortage of activities to explore in this vibrant continent. Tourists can experience some of the best scuba diving and snorkeling in the world, take a hike through lush national parks and explore ancient temples and monuments.
For those looking for a more relaxing experience, Asia offers some of the most beautiful beach resorts as well as relaxing spas. No matter what type of activity you seek, there's something for everyone in Asia.
From adrenaline-filled activities like bungee jumping to more leisurely pursuits like bird watching, visitors can find something to suit their tastes. For the more daring travelers, a trek through the jungles of Thailand or a hot-air balloon ride over the mountains of India are both thrilling experiences.
Those who prefer to take it easy can explore the colorful markets of China or take a cooking class in Japan. No matter what type of adventure you're seeking, Asia has something to offer every traveler.
The Best Luxury Travel Experiences in Asia
Luxury travel in Asia isn't just about staying in the most expensive hotels; it's about experiencing the best that each destination has to offer. Here are a few must-try luxury experiences in Asia:
1. Private Tours: One of the best ways to experience the culture and history of Asia is through a private tour. Many luxury travel companies offer customized tours that cater to your interests and preferences.
Whether you want to explore the temples of Kyoto, the markets of Bangkok, or the historical sites of Bhutan, a private tour allows you to do so in style and comfort.
2. Spa Treatments: Asia is renowned for its spa culture, offering a range of treatments that are both rejuvenating and relaxing. From traditional Thai massages to Balinese healing rituals, there are plenty of options to choose from. Many luxury hotels and resorts offer their own spas, where you can indulge in top-notch treatments
3. Fine Dining: Asia is home to some of the world's best cuisine, and luxury travel offers the opportunity to indulge in fine dining experiences. Whether you're sampling sushi in Tokyo, savoring Thai street food in Bangkok, or enjoying a private dinner in a Balinese villa, there are plenty of options to satisfy your taste buds.
4. Beach resorts: Asia is home to some of the world's most stunning beaches, and staying at a luxury beach resort is the ultimate way to enjoy them. Lounge in a private cabana, take a dip in the ocean, and enjoy a cocktail as the sun sets.
5. Cultural experiences: Asia is steeped in history and culture, and there are many opportunities to experience it firsthand. Attend a traditional dance performance, learn to cook local dishes, or take part in a tea ceremony.
6. Adventure Activities: For those seeking adventure, Asia has plenty to offer. From hiking in the Himalayas to surfing in Bali, there are plenty of activities to get your adrenaline pumping. Many luxury travel companies offer customized adventure packages, including everything from trekking to white-water rafting.
Popular Culture Attractions in Asia
Asia is home to a variety of cultural attractions that are popular with tourists. From the ancient ruins of Angkor Wat in Cambodia to the beautiful beaches of Bali, Indonesia, there is something for everyone.
Japan's temples and shrines offer a unique insight into the country's traditional culture. In South Korea, visitors can explore the ancient palaces of Gyeongbokgung and Changdeokgung, or take in the vibrant music and nightlife of Seoul.
Thailand offers an array of stunning Buddhist temples and stunning beaches for visitors to explore and enjoy. For those looking for a more traditional cultural experience, India is home to some of the most spectacular monuments in the world, such as the Taj Mahal and the Red Fort.
No matter what type of culture you're looking to experience, Asia has something for everyone. From beach resorts to ancient towns and bustling cities, Asia has it all.
So why not plan your next trip to Asia and experience all the wonders that it has to offer?
Tips for Planning Your Luxury Trip to Asia
Planning a luxury trip to Asia can be daunting, but with a little preparation, you can ensure a smooth and enjoyable experience. Here are some tips to keep in mind:
1. Choose your destinations carefully: Asia is a vast continent, so it's essential to choose your destinations carefully based on your interests and travel style. Research the weather, local customs, and top attractions to help you narrow down your options.
2. Book in advance: Many luxury hotels and experiences in Asia book up quickly, so it's best to plan ahead and book as far in advance as possible. This will also give you time to research the best deals and packages.
3. Consider a travel agent: A travel agent can help you plan a luxury trip to Asia that meets your needs and budget. They can also provide insider tips and access to exclusive experiences.
4. Pack appropriately: Asia's climate can vary widely, so be sure to pack clothing and accessories appropriate for the season and your planned activities. Don't forget to bring comfortable shoes and any necessary medications.
5. Be respectful: It's important to be respectful of local customs and traditions when traveling in Asia. Do some research before you go to learn about the local culture, and be mindful of dress codes, etiquette, and social norms.
Keep updated on all of our latest tips here.
Frequently Asked Questions
Conclusion
Asia is a fascinating and diverse continent that offers a wealth of luxury travel experiences. Whether you want to indulge in spa treatments, sample delicious cuisine, or explore ancient temples, Asia has something for everyone. With careful planning and preparation, you can enjoy the trip of a lifetime and create memories that will last a lifetime.