The Most Luxurious Hotel Experiences You Won't Forget in 2023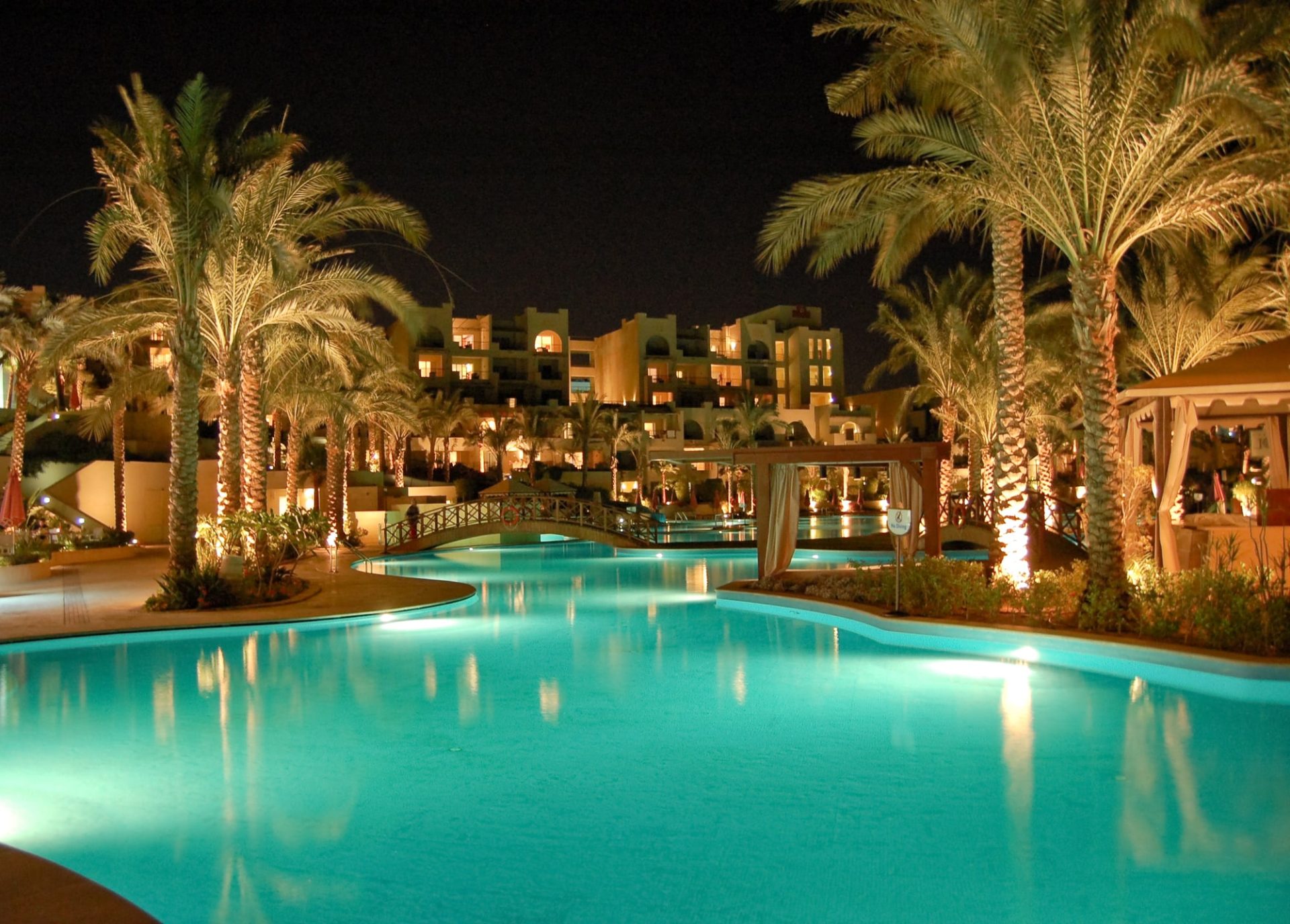 Luxury travel is all about indulging in unique, lavish experiences. Whether you're looking for a luxurious hotel or a secluded exclusive island, a lush forest retreat, an under-the-sea adventure, or a cozy winter retreat, the world's most amazing five-star hotels, luxury resorts, and designer properties have something for everyone.
From exclusive services and infinity pools to outdoor movie screenings under the stars and aurora borealis views from your bed, these luxurious accommodations will leave you awe-inspired and rejuvenated. So, pack your bags, and let's explore the most one-of-a-kind hotel stay experiences in the world.
Experience Luxury at its Finest: The World's Most Majestic Hotels
When it comes to hotel experiences, the world has no shortage of options. From iconic 7-star hotels to unique overwater bungalows and breathtaking historical palaces, the possibilities are endless. Here are a few of the world's most majestic hotels to experience top luxury at its finest:
Burj Al Arab – Dubai, United Arab Emirates
Stay in the iconic Burj Al Arab in Dubai for a truly memorable experience. This 7-star hotel is known for its opulence, featuring one of the world's most luxurious suites, top-of-the-line services, a fitness center, and breathtaking views of the Persian Gulf.
Four Seasons – Bora Bora
Discover the breathtaking views of the Four Seasons in Bora Bora's overwater bungalows. With crystal-clear waters and luxurious accommodations, the Four Seasons is the ultimate tropical paradise.
Taj Lake Palace – Udaipur, India
Experience the beauty of the Taj Lake Palace in Udaipur, India, surrounded by beautiful crystal-clear waters. The palace is a 250-year-old masterpiece, featuring luxury suites and stunning architecture.
Belmond Hotel Caruso – Ravello, Italy
Unwind in the luxurious suites of the Belmond Hotel Caruso in Ravello, Italy. This historical palace is perched on a cliff top and offers breathtaking views of the Amalfi Coast.
Marina Bay Sands – Singapore
Explore the unique architecture of the Marina Bay Sands in Singapore, featuring a rooftop outdoor swimming pool. This hotel is known for its stunning views of the cityscape and top-notch facilities.
Escape to Paradise: Indulge in a Private Island Resort
Looking for a vacation that's both unique and secluded? Look no further than a remote island escape, where you can relax and unwind in complete privacy.
Experience ultimate privacy at the Soneva Fushi Resort in the Maldives, with only 65 luxurious bungalows on the entire island
This is perfect for those looking to escape the hustle and bustle of city life. Enjoy ultimate privacy in your luxurious bungalow, where you can take in the stunning ocean views and relax in your pool.
Book a stay at the iconic Necker Island in the British Virgin Islands and enjoy the entire island to yourself
Owned by Sir Richard Branson, this exclusive island hotel offers unparalleled luxury and privacy. With only one group allowed on the island at a time, you can enjoy the ultimate in seclusion and relaxation.
Relax in the serenity of the Kokomo Private Island Hotel in Fiji, with crystal-clear waters and white sandy beaches to explore
This hotel offers the perfect combination of thee. best luxury and natural beauty. Take in the stunning views of the Fiji islands and enjoy the hotel's world-class facilities, including a spa and multiple dining options.
Indulge in the natural beauty of Sir Richard Branson's Moskito Island, complete with luxurious villas and a personal chef
This secluded island hotel offers a range of luxurious features, including a personal chef, a stunning pool, and a private white sand beach. With only 11 remote luxury villas on the island, you'll enjoy unparalleled privacy and seclusion.
Discover the unique amenities of the Turtle Island Resort in Fiji, such as private beaches and outdoor movie screenings under the stars
They offer a range of unique facilities, including private beaches, sunset horseback rides, and even an outdoor movie theater. With only 14 bungalows on the island, you'll enjoy the ultimate in privacy and luxury.
Remarkable Experiences: Witness the Northern Lights from your Luxurious Hotel
Seeing the Northern Lights is a bucket-list item for many, and what better way to experience this natural phenomenon than from the comfort of a luxurious suite? Here are some top options to witness the amazing views in style:
Glass Igloos in Finland
One of the most unique ways to experience the aurora borealis is by staying in one of Finland's glass igloos. These tiny houses feature a glass roof, giving you a clear view of the starry sky and the vibrant dancing lights. The Kakslauttanen Arctic Hotel and Arctic Snow Hotel both offer glass igloos, as well as cozy log cabins, for the ultimate Arctic retreat.
Aurora Borealis in Norway
The Sorrisniva Igloo Hotel, located in northern Norway, offers stunning views of the aurora borealis from its luxurious suites. Built completely of snow and ice, the hotel offers unique accommodations and an impressive experience like no other.
Luxury in Iceland
The Ion Adventure Hotel in Iceland offers a luxurious experience, including aurora borealis viewing and unique opportunities to explore the surrounding natural wonders. Relax in their outdoor hot tubs while taking in the stunning aurora borealis display.
Finnish Coziness
The Kakslauttanen Arctic Hotel in Finland offers not only glass igloos but also cozy log cabins for the ultimate Arctic experience. Enjoy a night in the warm and comfortable cabins, while frequently checking out the night views from the comfort of your bed.
Relaxation and Rejuvenation: Discover Awe-inspiring Spas Around the World
After a long day of exploring your destination, there's nothing like a luxurious spa treatment to rejuvenate your body and mind. From stunning bamboo forest spas to oceanfront wellness centers, these awe-inspiring spas around the world offer unique experiences:
The Ritz-Carlton Reserve, Bali
Indulge in the holistic wellness treatments of The Ritz-Carlton Reserve in Bali, including a stunning bamboo forest spa. With a variety of traditional Balinese and international treatments, this spa offers a tranquil oasis amidst the island's lush landscape.
One&Only Palmilla Resort, Los Cabos, Mexico
Take in the ocean views while enjoying the luxurious spas at the One&Only Palmilla in Los Cabos, Mexico. Featuring a variety of treatments and salon services, this oceanfront spa is the perfect place to unwind and relax.
Aman Tokyo Spa, Japan
Unwind in the tranquility of the Aman Tokyo Spa, offering traditional Japanese wellness treatments and spectacular city views. From Japanese hot stone massages to facials using traditional Japanese ingredients, this spa offers the ultimate in relaxation and rejuvenation.
Kamalaya Wellness Sanctuary & Holistic Spa, Koh Samui, Thailand
Experience the ultimate relaxation at the Kamalaya Wellness Sanctuary & Holistic Spa in Koh Samui, Thailand, featuring a variety of health and wellness programs. With personalized wellness consultations and treatments inspired by traditional Thai therapies, this spa is perfect for those looking to detox and recharge.
Tschuggen Grand Hotel, Swiss Alps
Visit the remote Tschuggen Grand Hotel in the Swiss Alps for a unique spa experience, including a suspended outdoor pool and multiple saunas and steam rooms. With stunning mountain views and a variety of wellness programs, this spa offers the ultimate indulgence and relaxation.
The Ultimate Nature Tour: Take in Breathtaking Views from a Giraffe Terrace Safari Suite
For an extraordinary nature tour experience, book a stay in a Giraffe Terrace Safari Suite. These luxurious accommodations offer stunning views of the savannah and the chance to get up close and personal with the resident giraffes.
One of the best places to experience a Giraffe Terrace Suite is at the Giraffe Manor in Nairobi, Kenya. This iconic hotel offers a unique dining experience where the giraffes will often join guests for meals.
If you're looking for a more adventurous wildlife expedition experience, consider staying at the Cottar's 1920s Camp in Kenya. This exclusive camp offers luxurious tented suites and incredible views of the Masai Mara National Reserve.
If you desire a more private animal adventure, reserve a stay at the Sabi Sabi Earth Lodge located in South Africa. This lavish lodge provides personal plunge pools and restricted entry to bird hides, along with wildlife excursions to observe the 'big five'.
If you want to experience the beauty of the Okavango Delta in Botswana, consider staying at the luxurious Zarafa Camp. In addition to game drives, this stunning lodge offers outdoor showers and private plunge pools for the ultimate relaxation.
No matter where you choose to stay, a Giraffe Terrace Safari Suite is sure to offer a uniquely memorable wildlife experience.
Luxury Under the Sea: Explore Marine Life from an Underwater Villa in the Maldives
If you're looking for a truly unique stay and remarkable experience, look no further than the Maldives and the luxurious Conrad Maldives Rangali Island Retreat. With its stunning underwater villa, you can immerse yourself in the marine life of the crystal-clear waters surrounding it.
It features floor-to-ceiling windows, providing a panoramic view of the vibrant coral reefs and colorful fish swimming by. You can even watch as the resident sea turtles and reef sharks glide past your window.
It also includes a private jetty, an outdoor lounge area, and a sundeck with stairs leading directly into the sea. And if you need a break from the underwater views, they also feature a spacious bedroom and luxurious bathroom with an ocean-view bathtub.
But the luxury doesn't end there. The Conrad Maldives Rangali offers a variety of services and activities, including a world-renowned spa, private dining experiences on the beach, and even an underwater restaurant.
So come experience the magic of the Maldives and indulge in the ultimate undersea luxury at the Conrad Maldives Rangali.
Experience Heaven on Earth: Amazing Rainforest Retreats
For those seeking a truly immersive and revitalizing experience, a stay in a lush forest retreat is a perfect choice. Surrounded by lush greenery and the sounds of nature, these secluded havens offer a perfect escape from the hustle and bustle of daily life.
COMO Shambhala Estate, Bali
The COMO Shambhala Estate in Bali offers a unique combination of luxury and holistic wellness programs. Featuring yoga and meditation classes, organic cuisine, and rejuvenating treatments, this hotel provides a perfect escape to reconnect with nature and restore the mind, body, and soul.
Inkaterra Reserva Amazonica, Peru
Immerse yourself in the heart of the Amazon at the Inkaterra Reserva Amazonica in Peru. With a range of expeditions including guided bird-watching tours and canoeing adventures, guests can discover the incredible diversity of this unique ecosystem. From spa treatments to traditional Amazonian cuisine, this retreat provides a lasting experience.
Nayara Springs Resort, Costa Rica
Discover the breathtaking forests of Costa Rica with a stay at the Nayara Springs Resort. Surrounded by natural hot springs, this is one of the best luxury resorts in the world featuring stunning volcanic views and luxurious suites with private plunge pools and outdoor showers. Experience the ultimate relaxation with yoga classes, wellness treatments, and romantic dinners in a treehouse setting.
Anantara Golden Triangle Elephant Camp & Resort, Thailand
Experience the ultimate luxury and nature in one place with a stay at the Anantara Golden Triangle Elephant Camp & Resort in Thailand. Featuring elephant encounters and luxurious tents with private plunge pools, they provide an impressive escape in the heart of the lush forest. From jungle treks to cooking classes, guests can explore the surrounding area and immerse themselves in the local culture.
Silky Oaks Lodge, Australia
The Silky Oaks Lodge is located in Daintree and offers an oasis of relaxation and rejuvenation. With treehouse-style accommodations and an open-air spa pavilion, this retreat provides a perfect blend of luxury and nature. Enjoy guided walks through the forest, and river cruises, and immerse yourself in the local Aboriginal culture to truly connect with the natural world.
Escape to the beauty and serenity with these luxurious retreats, each providing a unique and memorable experience of relaxation and immersion into nature.
The Coziest Winter Getaway: Stay in an Ice Hotel and Experience Arctic Wonders
For those seeking the ultimate winter wonderland experience, a stay in an ice hotel is a must. These stunning hotels are made entirely out of ice and snow, providing guests with a unique and extraordinary stay. Here are some of the best hotels to visit:
ICEHOTEL, Sweden
The ICEHOTEL in Sweden is one of the most famous ice hotels in the world. Guests can choose from a variety of decor in rooms and suites, all of which are kept at a constant temperature of -5°C. The hotel features stunning ice sculptures and artwork, and guests can take part in activities such as dog-sledding and aurora borealis tours.
Aurora Village, Canada
The Aurora Village in Canada offers a unique winter experience. Guests can stay in cozy ice cabins and enjoy activities such as dog-sledding and snowshoeing. The highlight of the stay is the chance to witness the stunning Aurora Borealis, also known as the Northern Lights.
Arctic TreeHouse Hotel, Finland
The Arctic TreeHouse Hotel in Finland features luxurious glass-roofed cabins that provide optimal views of the aurora borealis. Guests can also enjoy activities such as snowmobiling and reindeer sleigh rides.
SnowHotel, Finland
The SnowHotel in Finland offers guests the chance to stay in unique 'igloo suites'. The hotel also offers activities such as snowmobiling, ice fishing, and snowshoeing, as well as classes on ice sculpting.
Kakslauttanen Arctic Resort, Finland
The Kakslauttanen Arctic Resort in Finland is another great option for a cozy winter vacation. They offer glass igloos and log cabins for accommodation, as well as activities such as reindeer wildlife tours and ice fishing.
Whether you're looking for breathtaking views of the aurora borealis or simply want to experience the unique beauty of a top-notch hotel, a winter stay in one of these hotels is sure to be unforgettable.
Butler Service, Infinity Pools, and More: The Most Unique Hotels In The World
For those seeking a more personalized luxury experience, boutique hotels with top-notch facilities are the way to go. From butler service to amazing pools, these hotels offer the ultimate in relaxation and indulgence. Here are five of the best:
Viceroy Sugar Beach, St. Lucia
Overlooking the stunning Caribbean Sea, the Viceroy Sugar Beach in St. Lucia epitomizes luxury. Enjoy your private plunge pool, take in the breathtaking views, and indulge in personalized v.i.p service.
The Surin Phuket, Thailand
With its white sandy beaches and crystal-clear waters, Surin Phuket in Thailand is an oasis of tranquility. From beachfront suites to hillside spas, this luxury boutique hotel offers the ultimate relaxation.
La Sultana, Morocco
Experience the unique medieval architecture of La Sultana in Morocco while enjoying the stunning rooftop pool and luxury spa. This Relais & Chateaux hotel offers a truly indulgent stay.
Silversea Silver Muse Cruise Ship
For those who want to combine luxury with adventure, the Silversea Silver Muse is the ultimate luxury cruise ship. Enjoy personalized service and luxurious suites as you explore exotic destinations around the world.
The Chanler at Cliff Walk, Rhode Island
For a more intimate and exclusive experience, stay at The Chanler at Cliff Walk in Rhode Island. Enjoy stunning oceanfront views, a private beach, and personalized service in this luxurious boutique hotel.
Keep updated on all of our latest tips here.
Frequently Asked Questions
Conclusion
In conclusion, there is a vast array of luxury hotel experiences in the world that are sure to leave a lasting impression. From private island resorts to rainforest retreats, there is an indulgent getaway for every type of traveler. Whether you're seeking relaxation and rejuvenation or adventure and excitement, these unique hotels cater to every need and desire.
Stepping into one of these opulent hotels is like entering a whole new world where you can indulge in the finest amenities, breathtaking views, and personalized service. So why not treat yourself to the ultimate indulgence and experience the most extraordinary hotels and resorts the world has to offer?