12 Affordable and Romantic Getaways for Couples on a Budget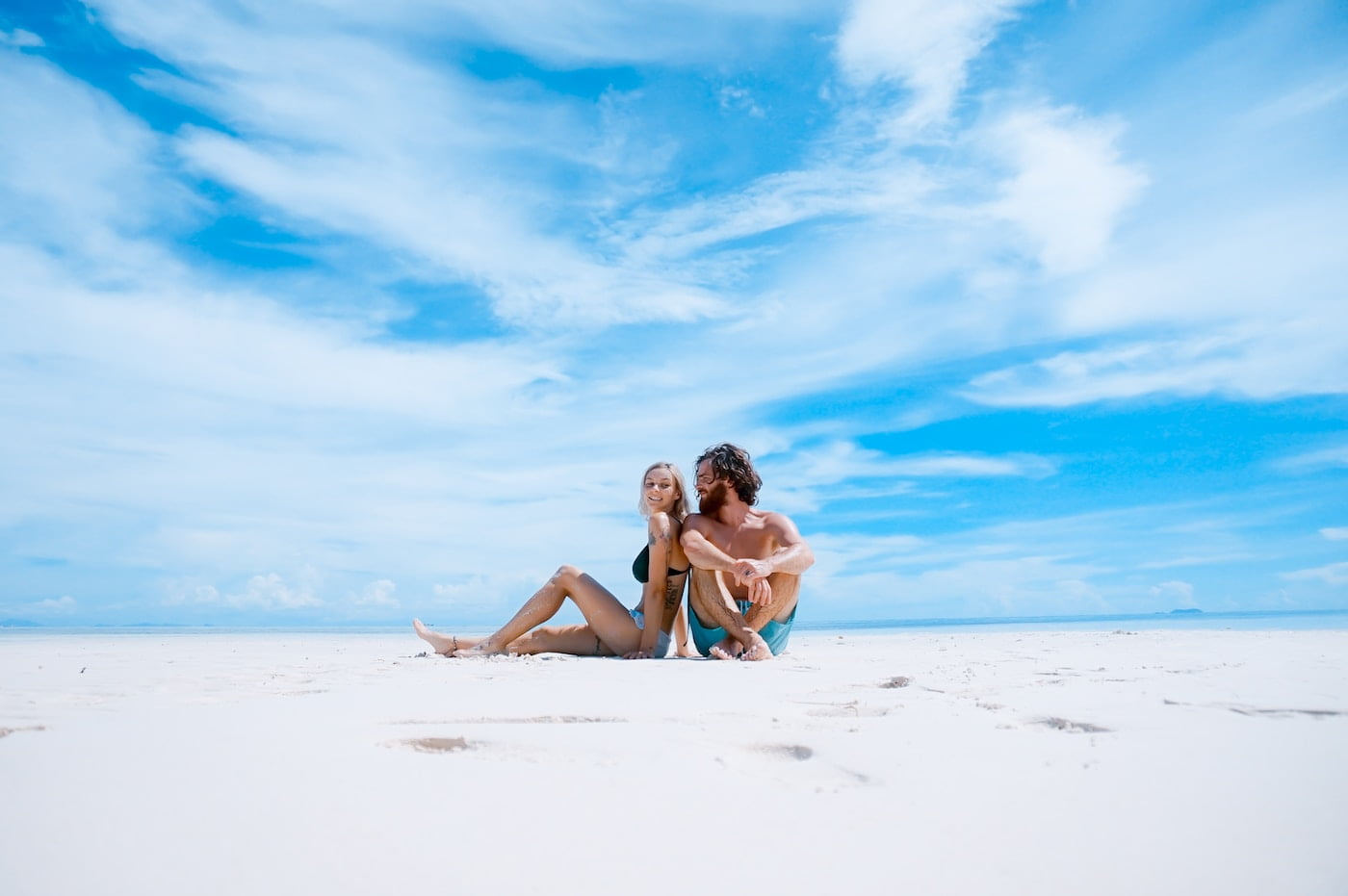 Are you and your significant other in need of a romantic getaway, but don't want to break the bank? Look no further! We've scoured the internet and compiled a list of 12 affordable and romantic getaways for couples on a budget. From wineries to beach resorts, you're sure to find the perfect destination without sacrificing your wallet.
What's more romantic than exploring the beautiful scenery of a vineyard and winery? Many of these affordable romantic weekend getaways offer just that, along with cozy lodging and delicious dining options at their onsite restaurant and bar. And the best part? The price you'll both love. No couples' vacation spots list would be complete without a beach destination, and we've got plenty of those too.
Imagine holding hands while watching the sunset on a pristine white sand beach, all while enjoying a cheap vacation. So whether you're in the mood for some wine tasting, beachcombing, or just snuggling by the fire, check out our list of 12 affordable and romantic getaways for couples on a budget.
What are some budget-friendly getaways for couples?
Explore San Juan's historic district
Discover the charm of Puerto Rico's capital and enjoy the sandy beaches, colorful architecture, and vibrant nightlife without breaking the bank. Puerto Rico's capital, San Juan, is a fun and lively city that offers something for everyone. From the historic Old San Juan with its colorful buildings and cobblestone streets to the beautiful beaches and pulsating nightlife, San Juan is the perfect combination of culture, relaxation, and excitement.
One of the best things about San Juan is that you don't have to spend a lot of money to experience its charm. Here are some tips to help you enjoy San Juan on a budget:
In conclusion, visiting San Juan on a budget is easy with the abundance of free and affordable attractions, activities, and experiences. Whether you're strolling through Old San Juan, lounging on the beach, or enjoying the nightlife, there are plenty of things to do that won't break the bank.
Spend a weekend in Lake Tahoe
Admire the natural beauty of Lake Tahoe while hiking, skiing, or horseback riding. Book a cozy cabin or stay at a budget-friendly hotel within walking distance of the lake. Lake Tahoe is a breathtaking destination nestled in the Sierra Nevada Mountains and straddling the border between California and Nevada. The pristine waters of the lake, surrounded by towering peaks, make it a paradise for outdoor enthusiasts. Here are some ways to explore Lake Tahoe's natural beauty:
Experience Bangkok's culture and cuisine
Indulge in the flavors of Thailand while sightseeing, shopping, and strolling through ancient temples and markets. Stay at a budget-friendly hotel in the heart of Bangkok. Discover the vibrant and diverse culinary scene of Thailand by starting your day with a traditional breakfast of rice porridge or khao tom, paired with a variety of savory side dishes such as pickled vegetables and chili paste.
For lunch, head to a local street vendor or food market to sample some of Thailand's finest dishes, such as pad Thai, massaman curry, and tom yum soup. Don't forget to try some of the delicious fresh fruit that can be found throughout the city, including mangos, papayas, and dragonfruit.
In the evening, explore Bangkok's bustling night markets and indulge in some of the city's famous street food, such as grilled satay, crispy pork belly, and spicy som tam salad. To wash it all down, try a refreshing Thai iced tea or a cold beer.
When it comes to accommodations, consider staying at one of Bangkok's many budget-friendly hotels in the heart of the city. This way, you can easily access all of the top sights and attractions while saving money on lodging. Don't miss out on the opportunity to experience the rich flavors and culture of Thailand during your next trip to Bangkok!
Relax at South Padre Island's beachfront
Sunbathe, swim, or snorkel at one of Texas' favorite beach destinations, and enjoy affordable rates at cozy beachfront hotels. Texas offers an array of beach destinations that cater to different preferences, from laid-back beach towns to thriving tourist hotspots.
Stay at a romantic bed and breakfast
Escape to a peaceful and intimate retreat, where you can enjoy a homemade breakfast, a scenic view, and a romantic dinner without leaving the property.
What are the best cheap romantic getaways?
Visit Yosemite National Park year-round
Get ready to gasp in awe at the jaw-dropping beauty of Yosemite Valley's waterfalls and hiking trails. Score a sweet deal and cozy up in a budget-friendly cabin or spice things up with a romantic suite at one of the park's lodges. Don't let this chance slip away to revel in all the majestic scenery Yosemite has to offer!
Savor the wine country of Napa Valley
Take a breather and let loose amidst the luscious vineyards, and treat your taste buds with some epicurean cuisine and delectable vino, all while residing comfortably in a quaint and budget-friendly lodging or cottage.
Ride a carriage through historic Savannah
Take a step back in time and stroll along the cobblestone streets, squares, and parks of one of the most romantic cities in the U.S. Book a carriage ride and stay at an affordable boutique hotel or inn.
Enjoy a romantic picnic at a scenic park
Pack a basket of your favorite treats and spend a day surrounded by natural beauty, whether it's a waterfall, a beach, or a mountain view. Bring a blanket, a book, or a guitar, and watch the sunset with your loved one.
Dance to live music in New Orleans
Get in the groove of the jazz mecca of the universe and park yourself at a budget-friendly B&B or hotel in either the French Quarter or the Garden District.
How can couples plan a budget-friendly weekend getaway?
Choose an affordable alternative to a luxury resort
Look for budget-friendly options such as camping, glamping, hostels, or vacation rentals, instead of paying for an all-inclusive or high-end resort.
Find a getaway that offers couples' packages
Many hotels, bed and breakfasts, and resorts offer romantic packages that include meals, activities, and amenities for couples, at an affordable price.
Stay close to home and save money on travel
Explore your city or state, and find hidden gems and local attractions that you haven't had time to visit. Book a hotel or a bed and breakfast in a nearby town or scenic area.
Use a booking website to compare prices and deals
Find the best rates and promotions for your chosen destination, and read reviews from other couples who have stayed there. Look for last-minute deals and flexible cancellation policies.
Plan your activities and meals in advance
Research free or low-cost things to do and see, such as museums, parks, concerts, or street fairs. Bring snacks, water, and a picnic lunch to save money on restaurants.
Keep updated on all of our latest tips here.
Frequently Asked Questions
Conclusion
Planning a romantic getaway doesn't have to be expensive. Whether you want to soak in the vibes of New Orleans or explore Yosemite National Park, there are plenty of budget-friendly options for couples.
From camping in nature to indulging in a romantic picnic, there are many ways to create a memorable and affordable weekend getaway. With a little research and creativity, you can find the perfect spot to spend quality time together. So, grab your partner and start planning an unforgettable getaway!