9 Ways to Make Luxury Family Travel Work for You in 2023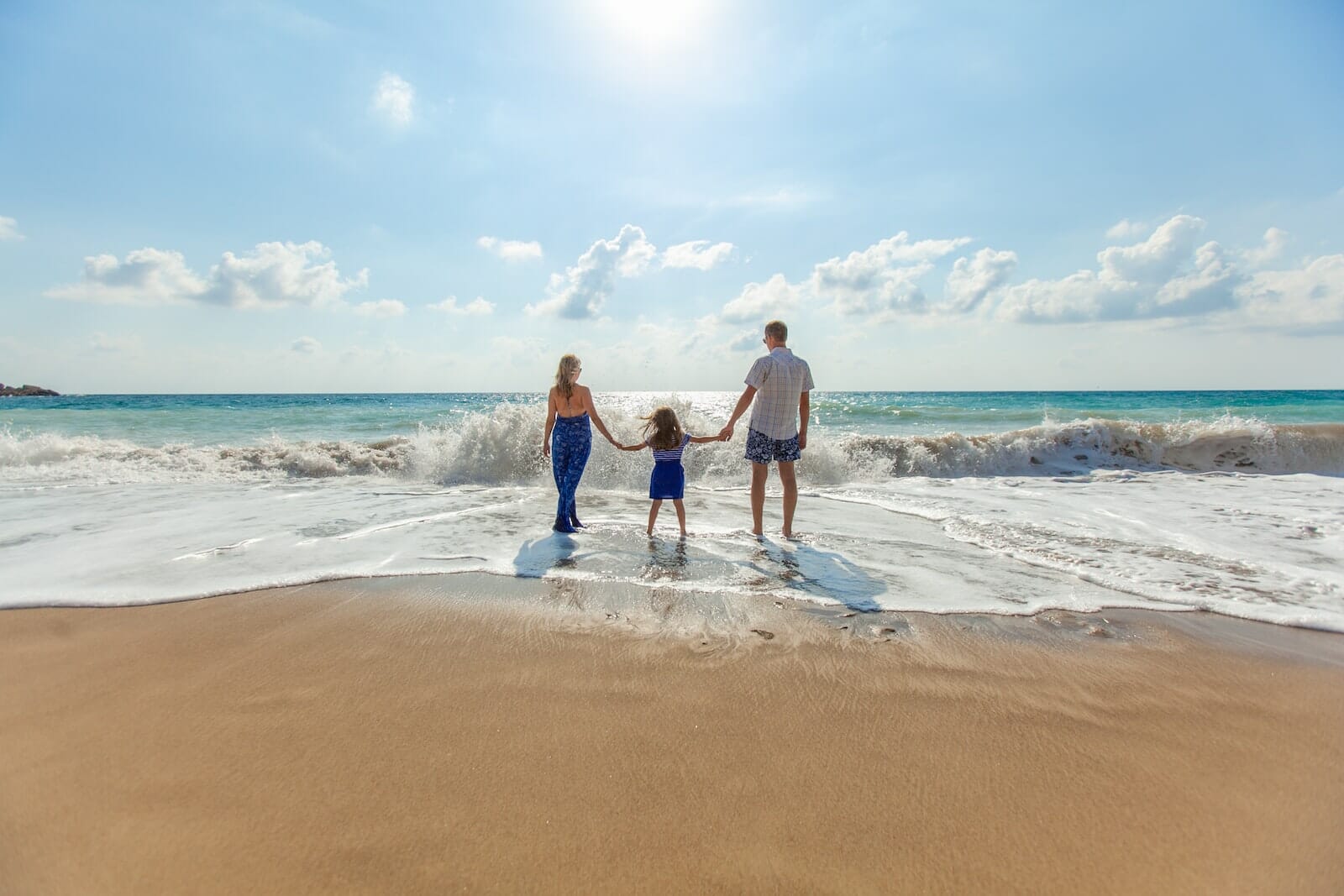 Family vacations are always special, but when it comes to luxury family travel, the experience can be truly unforgettable. With the right planning, packing, and mindset, you can enjoy a luxurious, comfortable, and stress-free family vacation that creates lasting memories for everyone.
In this ultimate guide to luxury family travel, we will share tips, advice, and insights on how to plan, pack, and enjoy your trip with kids. Whether you're traveling with toddlers or teens, this guide will help you make the most of your family vacation.
1: Why Choose Luxury Family Travel?
If you're looking for the perfect family vacation, luxury travel could be the answer. Luxury family vacations are becoming increasingly popular and for good reason.
With luxury destinations and accommodations, you can ensure that everyone in your family has a trip to remember. From stunning views to exquisite cuisine, you can explore the world in comfort and style.
Plus, luxury vacations offer many benefits for families such as more spacious rooms and better amenities that cater to everyone's needs. Not to mention, you can rest easy knowing that your travel is being taken care of by experienced professionals who are there to make sure your trip is enjoyable and stress-free.
So why not choose luxury family travel? With its many benefits, it's the perfect way to make sure your next vacation is unforgettable.
2. Benefits of Luxury Family Travel
Traveling as a family can be a great bonding experience, and luxury family travel can take it to the next level. Luxury destinations offer unique experiences for all ages, and the extra amenities that come with luxury accommodations can make a family vacation truly special.
With luxurious options available around the world, you can find something to suit every budget. From beachfront resorts to mountain lodges, luxury family travel provides a unique opportunity to explore the world together.
Not only will you get to experience the destination of your choice, but you'll also get to enjoy all the comforts of home without having to worry about packing and unpacking. You'll have access to delicious restaurants, spa treatments, and all sorts of activities for everyone in the family to enjoy.
You can even find exclusive amenities, like private pools and cabanas, that will make your vacation even more special. Luxury family travel offers an unforgettable experience that is sure to create lasting memories that will last a lifetime.
3. How to Make the Most of Your Family Vacation
Pack your bags and get ready for a luxurious family vacation! With the right planning and preparation, you can create an unforgettable experience.
Start by researching some of the best luxury destinations around the world. Think about what kind of activities your family enjoys and find a destination that offers something for everyone.
Once you've picked the perfect spot, the next step is to find accommodations that suit your needs. Look for luxury hotels or resorts that offer amenities like spa services, outdoor activities, and in-room entertainment.
Then be sure to book early so you can take advantage of any discounts they may offer. Lastly, plan out a few fun activities that your family can do together that will help create memories that will last a lifetime.
Whether it's a beach day, a day at the amusement park, or a day exploring the city, make sure to get out and explore all that the destination has to offer. With just a bit of planning and preparation, you can make sure your family vacation is one to remember!
4. Tips for Choosing a Luxury Destination
Choosing a luxury destination for your family vacation can be daunting. After all, you want the best accommodations, activities, and experiences available. To make sure that your luxury getaway is nothing short of perfect, here are some tips to follow.
First, research the destination you're considering. Check out reviews online, talk to friends and family who have visited the area, and read up on local attractions.
Once you've narrowed down your choices, start looking into the different luxury accommodations available in the area. Look for amenities like spas, pools, and private dining. You may even want to find out what excursions are offered in the region.
Finally, consider the budget for your trip when making your decision. Luxury vacations can be expensive, so make sure you plan accordingly and have enough money saved to cover all costs. With these tips in mind, you'll be sure to find the perfect luxury destination for your family vacation.
5. Tips for Planning a Luxury Family Vacation
Whether you're looking for a winter wonderland or a tropical paradise, planning a luxury family vacation doesn't have to be overwhelming. Start by deciding on the destination of your dreams – waterside villas, luxury resorts, or even private islands are all great options.
Once you've chosen the perfect spot, you can begin to plan the details of your trip. Research the best accommodations, and make sure they offer amenities that will fit your family's needs.
Look into local activities and see if you can find special discounts or packages that will save you money. Don't forget to factor in transportation costs to get to and from your destination.
Finally, make sure to double-check your passport expiration date and contact your bank or credit card company to let them know you'll be traveling abroad. With these tips, you'll be able to plan a luxury family vacation that everyone in the family will enjoy!
6. What to Pack for Your Luxury Family Travel Vacation
Are you planning a luxurious family vacation? You're probably beginning to think about what to pack for the trip. Luxury travel destinations often require more than just a few changes of clothes and beachwear, so it's important to be prepared.
Before you start packing, you should make a list of everything you'll need. Start with the basics: comfortable shoes, durable and stylish clothing, and any essentials like toiletries and medications.
Consider the activities you'll be doing on your trip and pack the appropriate items: swimwear, hats, sunglasses, etc. And don't forget those items that make luxury vacations so special – perhaps some nice evening outfits for dinners out or a special occasion.
Even if your destination offers luxury accommodations, you'll still want to include some of your favorite items from home. This can be anything from books and magazines for relaxing days in the sun to souvenirs for friends and family back home.
Pack whatever will make your luxury family vacation feel like a home away from home.
7. How to Enjoy Your Luxury Family Travel
Treat yourself and your family to a luxurious getaway! A luxury family vacation is the perfect way to make memories, spend quality time together, and relax in style.
From exotic destinations to high-end accommodations and activities, there are plenty of ways to enjoy your luxury family travel. Start by selecting a destination that appeals to everyone in the family, whether it's a beachside paradise or a bustling city.
Once you've decided on your destination, you can begin planning the details. Book a luxury hotel or resort with spacious rooms and amenities like five-star restaurants, pools, and spas. Take advantage of off-the-beaten-path experiences like invigorating hikes or private sailing trips.
And if you're looking for a more immersive experience, consider booking an all-inclusive package that includes meals, activities, and special perks like theme park tickets or spa treatments. With so many options at your disposal, you can create the perfect luxury vacation that caters to everyone in the family and leaves you with unforgettable memories.
8. Discover Fun and Exciting Kid-Friendly Vacations for the Whole Family
Are you looking for the perfect family vacation? Look no further!
Discover exciting, kid-friendly vacations that the whole family will love. From luxury accommodations in beachside resorts to thrilling adventures in the mountains, you'll find something that's just right for your family.
Whether you're looking for a laid-back beach getaway or an action-packed outdoor adventure, there are plenty of options to choose from. Make memories together at one of the many luxury destinations, where you can enjoy fine dining, luxurious amenities, and activities for the whole family.
Get ready for a fun-filled experience that everyone will enjoy! From kayaking and snorkeling to mountain biking and hiking, you'll find something for every member of the family.
And with so many different types of luxury accommodations available, you can rest assured that you'll have a comfortable and enjoyable stay.
So start planning your dream family vacation today and explore the exciting possibilities!
9. Explore the Best Luxury Resorts for Families and Make Memories That Last a Lifetime
Are you searching for a first-class resort suitable for all the family that will make your holidays extraordinary? From beachside paradises to mountain getaways, there are plenty of options available that offer an array of amazing amenities and activities. Here is a list of the best luxury resorts for families, so you can make the most of your next trip away.
Keep updated on all of our latest tips here.
Frequently Asked Questions
Conclusion
Luxury family travel can be an amazing experience for both parents and kids. By choosing the right destination, planning ahead, packing smartly, and enjoying every moment, you can create unforgettable memories that will last a lifetime.
We hope this ultimate guide to luxury family travel has provided you with valuable insights, tips, and advice on how to make the most of your next family vacation. Safe travels and happy memories!