Sail in Style: Uncover the World's Best Luxury Cruise Lines in 2023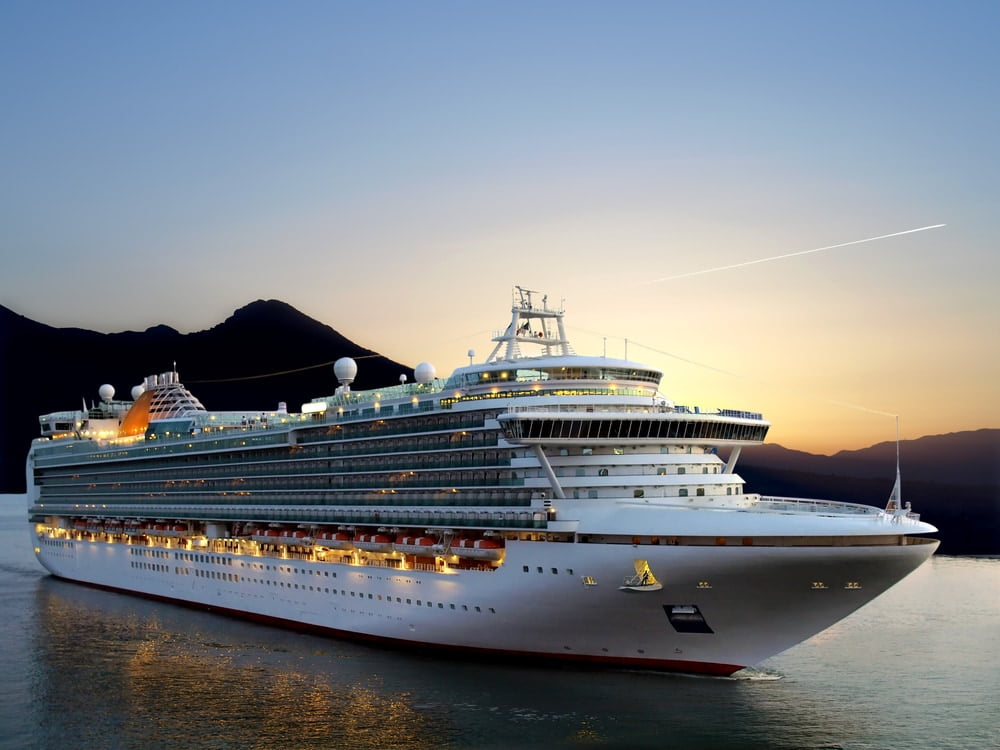 Are you dreaming of exploring exotic destinations while indulging in luxurious amenities and personalized service? Look no further than the world's best luxury cruise lines. Whether you prefer to set sail with Silversea, Seabourn, Regent Seven Seas, Oceania Cruises, or Scenic Luxury Cruises, you're in for an unforgettable experience.
Sail in Style with the Best Luxury Cruise Lines
Experience the ultimate luxury cruise with Silversea, Seabourn, Regent Seven Seas, Oceania Cruises, and Scenic Luxury Cruises. Enjoy exquisite cuisine, personalized service, and abundant amenities on these top luxury cruise lines.
Discover a new level of sailing comfort with spacious suites, impeccable design, and state-of-the-art technology. Unwind in style with onboard spas, entertainment options, and outdoor activities that cater to your every need.
Explore exotic destinations and immerse yourself in local cultures, all while enjoying the comfort and luxury of a top-tier cruise line.
Uncover the Alluring Destinations of Scenic Luxury Cruises
Scenic Luxury Cruises takes you on a journey to some of the world's most stunning and iconic destinations. Cruise through the Mediterranean, Southeast Asia, the Americas, and beyond to discover the world's beauty. Whether you're looking to unwind on a peaceful beach or discover the cultural heritage of a new city, Scenic has the perfect itinerary for you.
All-Inclusive Comfort and Luxury
Experience the comfort and luxury of Scenic's all-inclusive cruises, complete with butler service and private balconies. Indulge in delectable cuisine and fine wines from around the world as you take in the breathtaking views from your suite. With Scenic, all your needs are handled, so you can focus on enjoying your journey.
Unforgettable Shore Excursions
Step off the ship and into history with unforgettable shore excursions to cultural landmarks and natural wonders. Whether exploring ancient ruins in Athens or zip-lining through the rainforest in Costa Rica, Scenic's shore excursions provide a unique and immersive way to experience each destination.
Onboard Amenities
Relax in style with Scenic's onboard amenities, including spas, gyms, and fine dining. Scenic has everything from a relaxing massage to a gourmet meal prepared by top chefs. With various entertainment options, including live music and performances, there's never a dull moment aboard a Scenic cruise.
Experience the Beauty of the World with Silversea Cruise Line
Embark on a luxurious voyage with Silversea Cruise Line to some of the world's most alluring destinations. Silversea's luxurious ships are designed to provide unparalleled comfort and service, with all-suite accommodations featuring a personal butler service.
Indulge in gourmet dining, world-class entertainment, and exciting shore excursions on your Silversea cruise. Silversea's state-of-the-art ships are equipped with the latest technology to make your journey enjoyable.
Experience the mesmerizing allure of the world's oceans on Silversea's luxurious ships. Indulge in the ultimate relaxation at our onboard spas and wellness centers, offering an array of rejuvenating treatments and therapies inspired by global traditions. Immerse yourself in the comfort of Silversea's exquisitely furnished staterooms and suites, where abundant space and lavish amenities ensure a genuinely homely ambiance.
Uncompromising Comfort and Style
Experience comfort and elegance with Silversea Cruise Line's renowned fleet. Immerse yourself in tastefully designed and incredibly spacious suites with breathtaking ocean views. Our ships are designed to delight and entertain you, with many on-deck activities ranging from invigorating swimming sessions to engaging in sports while dancing under the beautiful night sky.
Enjoy unparalleled relaxation and luxury at Silversea's exquisite onboard spas, where you'll be treated to an array of indulgent therapies, from opulent facials to soothing massages and beyond. Enhancing your journey further, immerse yourself in world-class entertainment options encompassing live music performances, theatrical performances, and delightful culinary demonstrations.
Visit the World's Most Iconic Destinations
Silversea Cruise Line will take you to some of the most iconic destinations in the world. Experience the majesty of the Mediterranean, the remote beauty of the Kimberley coast, or the fascinating cultures of Asia. Silversea's shore excursions offer a wide range of activities that allow you to immerse yourself in local culture and experience the beauty of nature first-hand.
Whether you prefer a private tour or group activities, Silversea's shore excursions will provide an unforgettable experience that reflects local customs and traditions. Embark on a Silversea Cruise Line voyage and experience the ultimate luxury cruise. Book your trip today and discover the world's beauty in style and comfort.
Indulge in Luxury on Board Viking Cruises' Luxury Ships
Explore the world in style aboard Viking Cruises' luxurious ships, designed for comfort and pleasure. With Viking Cruises, you'll never experience a cookie-cutter cruise. Each of the company's ships is designed with the destination and guests in mind, so you'll have an unforgettable experience wherever you go.
Exceptional Service and Spacious Staterooms
You'll be treated like royalty aboard any Viking Cruises' luxury ships. The staff is attentive, friendly, and always available to help. The staterooms on Viking Cruises' luxurious ships are spacious and well-appointed, with thoughtful touches that make you feel at home. You'll have plenty of room to spread out and relax, with luxurious linens, comfortable furniture, and plenty of storage for your belongings.
Fine Dining and Exciting Itineraries
Viking Cruises sails to some of the world's most exotic and alluring destinations, with itineraries that take you to historic cities, breathtaking natural wonders, and everything in between.
And when it comes to dining, Viking Cruises' is the best. You'll dine on delicious food prepared by talented chefs, using only the freshest ingredients sourced from local markets. With multiple dining options, including specialty restaurants, you'll always find something that hits the spot.
An Immersive Cultural Experience
Viking Cruises enriches your experience with onboard lectures, cooking demonstrations, and workshops that help you immerse yourself in the local culture. You'll come away with a deeper understanding of the places you visit and memories that will last a lifetime.
And when it's time to relax, Viking Cruises' has plenty of options for you to unwind. You can enjoy a massage at the onboard spa, catch a movie in the theater, or soak up the sun on the deck.
Viking Cruises' luxurious ships are the perfect way to explore the world in style. Whether you're a seasoned traveler or your first time setting sail, you'll love the comfort, service, and amenities you find on a Viking Cruises voyage.
Find the Best Luxury Cruise Deals with Regent Seven Seas
If you're looking for the ultimate luxury cruise experience at an affordable price, look no further than Regent Seven Seas. Their all-inclusive luxury cruises offer top-notch service, gourmet dining, and upscale amenities aboard some of the world's most luxurious ships.
But don't be fooled by the word "luxury" – Regent Seven Seas offers some of the best cruise deals. With their special offers and promotions, it's possible to experience the ultimate luxury cruising without breaking the bank.
When you book a Regent Seven Seas cruise, you'll enjoy free unlimited shore excursions, Wi-Fi, and other valuable perks. Plus, their top-rated ships offer a range of onboard entertainment options, from live shows to cooking demonstrations to spas and fitness centers.
Whether you're interested in exploring the Mediterranean, cruising through the Caribbean, or venturing to the far reaches of the globe, Regent Seven Seas has a luxury cruise itinerary to suit your needs. And with their unbeatable deals, you can indulge in the ultimate luxury cruise experience without worrying about the cost.
Discover the world with celebrity-style treatment on Celebrity cruises 
Embark on a journey across the seas, explore exotic destinations, and indulge in incredible experiences while receiving celebrity-style treatment. The cruise line offers a variety of ships that cater to different interests and needs, providing everything from relaxation to adventure.
You can laze by the pool, dine at upscale restaurants, partake in thrilling excursions, and be entertained by world-class performers. The accommodations are equally outstanding, featuring modern amenities, plush furnishings, and floor-to-ceiling windows offering breathtaking ocean views. With Celebrity Cruises, you can explore the world in comfort and elegance while being pampered by a team of attentive staff.
A Celebrity Cruise awaits you to board and start your lifetime voyage from the Caribbean to Europe, Alaska to Asia. So, embark on an adventure and discover a new world with Celebrity Cruises.
Wind down on a Windstar or Ponant cruise, or explore with Viking cruises
Imagine a serene, luxurious, and unforgettable journey through picturesque landscapes, crystal-clear waters, and vibrant destinations as you wind down on a Windstar or Ponant cruise, or explore with Viking Cruises. These top-rated luxury cruise lines are renowned for their elegant, small-ship experiences prioritizing comfort, intimacy, and personalized exploration, ensuring you can conquer the world in style.

Windstar Cruises will whisk you away on an intimate, yacht-style voyage through dreamlike destinations such as the azure waters of the Caribbean, the stunning Mediterranean coast, or the stunning landscapes of Alaska. With a limited guest capacity and unparalleled access to smaller ports, Windstar delivers a unique and immersive travel experience that helps you forge lasting connections with the destinations you visit.

Ponant, on the other hand, exudes French chic and refinement, offering the perfect blend of sophistication and leisure aboard their luxurious fleet of eco-friendly ships. Specialty experiences like gastronomic cruises featuring Michelin-starred chefs, or exploratory voyages of UNESCO World Heritage sites, will cater to your most lavish desires while also appealing to your sense of adventure and wonder.

For a more exploratory approach, Viking Cruises invites you to embark on culturally enriching journeys with their ocean and river cruises. Dive deeper into the heart of your destinations with expertly curated itineraries showcasing fascinating historical sites, immersive cultural encounters, and scenic natural wonders that will capture your imagination and satisfy your wanderlust.

No matter which cruise line you choose, you can expect an unparalleled experience in luxury, discovery, and bliss. Embrace the adventure and serenity that awaits you on a Windstar, Ponant, or Viking cruise and create memories that will last a lifetime.
Keep updated on all of our latest tips here.
Frequently Asked Questions
Conclusion
Embarking on a luxury cruise is one of the most indulgent and immersive ways to experience the world. The world's best luxury cruise lines deliver a truly unparalleled experience with top-tier amenities, personalized service, and unforgettable destinations. Whether exploring the Mediterranean with Scenic Luxury Cruises, discovering exotic locales with Silversea Cruise Line, or indulging in fine dining and upscale amenities with Regent Seven Seas, you will surely enjoy the ultimate sailing in comfort and style.
Not only do luxury cruises offer unparalleled comfort and service, but they also provide the opportunity to explore some of the world's most beautiful and historic destinations. Every luxury cruise offers a unique perspective on the world's beauty, from culturally rich cities to breathtaking natural wonders.
So why wait? Book your next luxury cruise today and discover the ultimate in sailing elegance and comfort!