Elevate Your Travel Needs with Elite Luxury Vacation Packages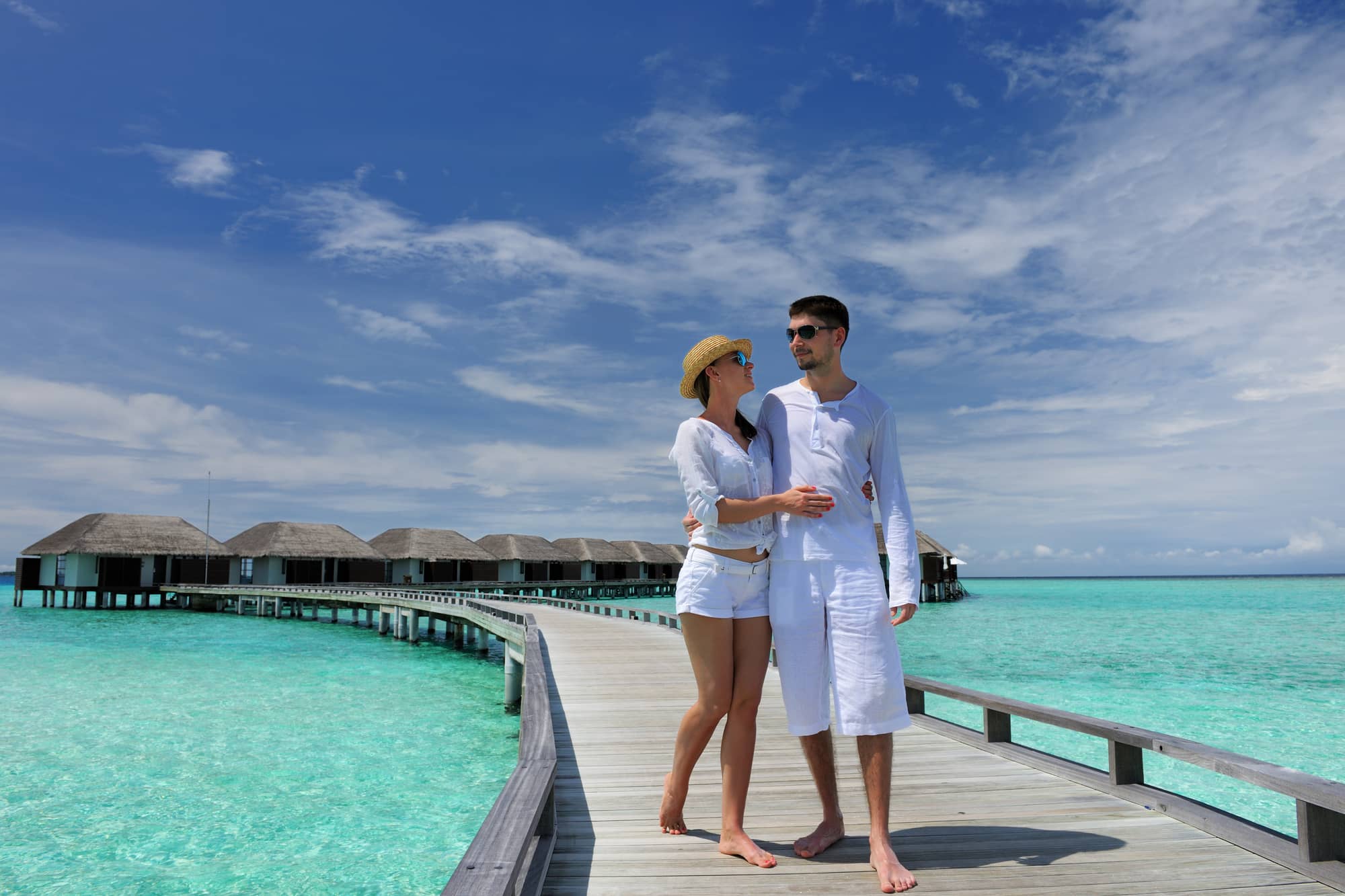 Are you looking to elevate your travel experiences to the next level? Then why not consider a luxury vacation package? With tailor-made itineraries, exclusive activities, and exceptional accommodations, luxury vacation packages offer unparalleled travel experiences that are guaranteed to leave a lasting impression.
In this blog post, we'll explore the benefits of choosing tailor-made packages, the most popular luxury destinations with top tour companies, how to craft a customized luxury itinerary with expert travel agents, unforgettable lodging options, and tips for getting the most out of your luxury holiday. So sit back, relax, and let's dive into the world of luxury travel.
The Benefits of Choosing Tailor-Made Luxury Vacation Packages on Your Next Getaway
When it comes to planning a luxury vacation, choosing a tailor-made package can offer significant benefits over a standard vacation package. Here are some of the key advantages of tailor-made luxury vacation packages:
Overall, choosing a tailor-made luxury vacation package can provide a more personalized and unforgettable travel experience. By working closely with your travel provider, you can ensure that every aspect of your vacation is tailored to your liking, resulting in a truly unique and memorable trip.
Exploring the Most Popular Luxury Destinations with Top Luxury Tour Companies
When it comes to luxury travel, some destinations are simply a must-visit. Fortunately, there are top tour companies that specialize in providing luxury tours to these popular destinations:
The Maldives
The Maldives is a tropical paradise that is known for its stunning beaches, crystal-clear waters, and overwater bungalows. Luxury tours to the Maldives often include accommodations at five-star resorts, private transfers, and exclusive access to top attractions, such as snorkeling and scuba diving in the coral reefs.
Bali
Bali is a popular luxury destination that offers a unique blend of culture, spirituality, and natural beauty. Luxury tours to Bali often include stays at high-end resorts, such as the Four Seasons Bali at Sayan, and exclusive experiences, such as a private guided tour of the island's temples and rice fields, or a traditional Balinese spa treatment.
French Polynesia
French Polynesia is a group of islands in the South Pacific that is known for its stunning turquoise lagoons, overwater bungalows, and rich Polynesian culture. Luxury tours to French Polynesia often include accommodations at top resorts, such as the St. Regis Bora Bora, and activities such as swimming with sharks and rays, or a helicopter tour of the islands.
These are just a few examples of the popular luxury destinations that top tour companies can take you to. By choosing a luxury tour company, you can rest assured that your trip will be planned with the utmost attention to detail and personalized to your preferences.
How to Craft a Custom Luxury Travel Experience with Expert Travel Agents
Planning a luxury vacation can be overwhelming, but expert travel agents can help you design a custom travel experience that is tailored to your specific needs and preferences. Here are some tips on how to craft a custom luxury travel experience with expert travel agents:
Identify your travel preferences and interests
Whether you're looking for adventure or relaxation, luxury travel agents can help you identify your travel preferences and interests. By sharing your likes and dislikes, travel agents can create a personalized itinerary that meets your expectations.
Research the destination
Before planning your vacation, it's essential to research some luxury vacation destinations. Travel agents can provide insider knowledge and recommendations on the best places to stay, things to do, and where to dine. Luxury vacation companies can also advise on the best time to visit and the local customs and traditions.
Create a budget
Luxury travel can be expensive, but expert travel agents can help you create a budget that meets your needs. By identifying the most important aspects of your trip, travel agents can allocate your budget accordingly and ensure that you get the most out of your experience.
Arrange exclusive experiences
Travel agents can arrange exclusive experiences that are not available in standard vacation packages, such as private tours, VIP access to attractions, and special events. They can also book reservations at the best restaurants and secure tickets to popular attractions in advance.
Handle all the details
One of the advantages of working with expert travel agents is that they handle all the details of your trip, from booking accommodations to making restaurant reservations, all the way to finding you the best all-inclusive vacation packages available. They can also provide travel insurance, visa assistance, and advice on travel documents and vaccinations.
By following these tips, you can create a custom luxury travel experience that meets your expectations and exceeds your wildest dreams.
From Five-Star Resorts to Luxury Glamping: Unforgettable Tailor-Made Lodging Options
When it comes to luxury vacation packages, where you stay can be just as important as what you do. That's why top tour companies and travel agents offer a range of unforgettable lodging options that cater to every type of traveler.
Stays at Five-Star Resorts and High-End Hotels
A hallmark of luxury travel, five-star resorts, and high-end hotels offer exceptional amenities and services that ensure a comfortable and indulgent stay. From plush bedding and pristine bathrooms to personalized butler service and fine dining, these properties spare no expense in delivering an unforgettable guest experience.
Whether you're looking for a beachfront retreat, a mountain escape, or a city-center hideaway, there's a luxury resort or hotel that will fit the bill. Some popular destinations for luxury stays include the Maldives, Bali, the French Riviera, and Hawaii.
Luxury Glamping
For those who want to experience nature without sacrificing comfort and convenience, luxury glamping is an increasingly popular option. Glamping, or glamorous camping, allows travelers to immerse themselves in breathtaking natural settings while enjoying first-class accommodations and amenities.
Some luxury glamping sites offer fully furnished tents or yurts with comfortable beds, private bathrooms, and spacious decks with stunning views. Others may feature treehouses, villas, or eco-lodges with all the amenities of a high-end hotel room. Whatever the configuration, luxury glamping combines the best of both worlds: the beauty of nature and the indulgence of a luxury vacation.
Popular locations for luxury glamping include national parks, private game reserves, and secluded coastal or island retreats. Some top destinations for luxury glamping include Yellowstone National Park, New Zealand's South Island, and the Serengeti.
Whether you prefer to stay in a five-star resort or a luxury glamping site, the lodging options available in luxury vacation packages are sure to leave a lasting impression.
Designing the Perfect Luxury Itinerary: Must-See Attractions and Hidden Gems
A luxury itinerary is more than just a list of fancy hotels and expensive restaurants – it should offer a well-rounded and authentic travel experience. Here are some tips for designing the perfect luxury itinerary:
1. Combine Must-See Attractions with Hidden Gems
Of course, you'll want to visit the iconic landmarks and tourist attractions in your luxury destination, but don't forget to also seek out hidden gems off the beaten path. Consult with a knowledgeable tour guide or travel agent to discover lesser-known sights that offer a unique and authentic glimpse of local culture.
2. Add Local Culinary Experiences
One of the best ways to experience a new culture is through its food. Seek out local restaurants and markets to sample traditional dishes and regional specialties. For a truly immersive experience, consider taking a cooking class or food tour to learn about local ingredients and cooking techniques.
3. Incorporate Cultural Performances
From live music to traditional dance performances to theater productions, cultural performances are a great way to experience local art and entertainment. Check local event calendars to see what shows and performances are happening during your luxury vacation.
4. Include Outdoor Adventures
For those who prefer more active pursuits, outdoor adventures can be a great addition to a luxury itinerary. Consider activities such as hiking, kayaking, hot air ballooning, or even a wildlife safari. Just be sure to balance outdoor activities with rest to avoid burnout.
By incorporating a mix of must-see attractions, hidden gems, local culinary experiences, cultural performances, and outdoor adventures, you can design a luxury itinerary that offers both glamour and authenticity.
Maximizing Your Vacation: Tips for Getting the Most Out of Your Luxury Holiday
When you're enjoying a luxury vacation, you want to make the most of every moment. Here are some tips for getting the most out of your luxury holiday:
1. Plan ahead
Before you leave for your vacation, research the destination and the available activities and experiences. Make a list of the must-see attractions and hidden gems that you don't want to miss.
Booking your activities and experiences ahead of time can save you time and ensure that you don't miss out on popular attractions that sell out quickly.
2. Take advantage of exclusive experiences and amenities
Luxury vacation packages often include exclusive experiences and amenities that you won't find in standard vacation packages. These can include spa treatments, private tours, and fine dining experiences.
Make sure to take advantage of all the exclusive experiences and amenities included in your package to fully enjoy your luxury vacation.
3. Relax and recharge
While it's tempting to try to pack in as many activities and experiences as possible, make sure to take time to relax and recharge during your luxury vacation.
Whether you're lounging by the pool or enjoying a spa treatment, taking time to relax will help you fully enjoy the luxury experience.
Remember, your luxury vacation is all about indulging and treating yourself, so don't be afraid to take the time to enjoy your surroundings and recharge your batteries.
Keep updated on all of our latest tips here.
Frequently Asked Questions
Conclusion
In conclusion, choosing a luxury vacation package can elevate your travel experience to new heights. With tailor-made itineraries, expert travel agents, and top tour companies, you can explore some of the most popular luxury destinations in the world and enjoy exclusive experiences and accommodations.
From five-star resorts to luxury glamping, the lodging options available in luxury vacation packages are sure to leave a lasting impression. By making the most of your vacation and incorporating local cultural experiences and outdoor adventures, you can create unforgettable memories.
So, start planning your luxury holiday today and indulge in a truly unique and personalized travel experience.